Above All State Park on the New Preston/Warren line is the former site of a SAGE (Semi-Automatic Ground Environment) Air Defense Network radar site. This particular site was a gap-filler, providing low altitude coverage out to a range of 65 miles. Identified as the New Preston Gap-Filler RADAR Annex (GFA) P-50A /Z-50A. The site was active from June 1957 thru June 1968. The equipment shelter and the tower footings are still visible at the site.
These SAGE gap filler sites were unmanned and consisted of the radar and tower along with the building which contained the radar equipment and a diesel generator.
Video tour:
//www.youtube.com/watch?v=_P_iP103WAI&feature=channel&list=UL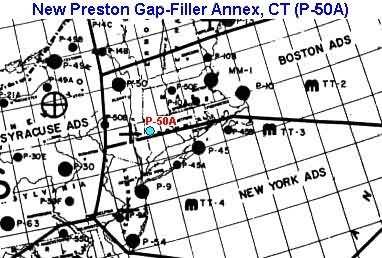 Sage gap-filler radar, Warren, CT.  The shell of the
abandoned radar equipment building remains along with three tower
footings.

Photos courtesy of the great folks at The Online Air-Defense Radar Museum
http://www.radomes.org/museum/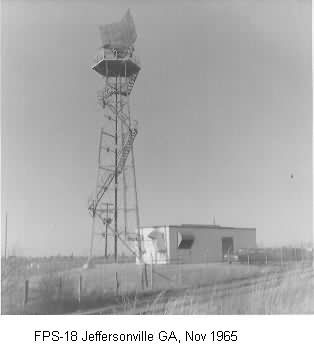 The CT Sage facility was very similar
to this one.