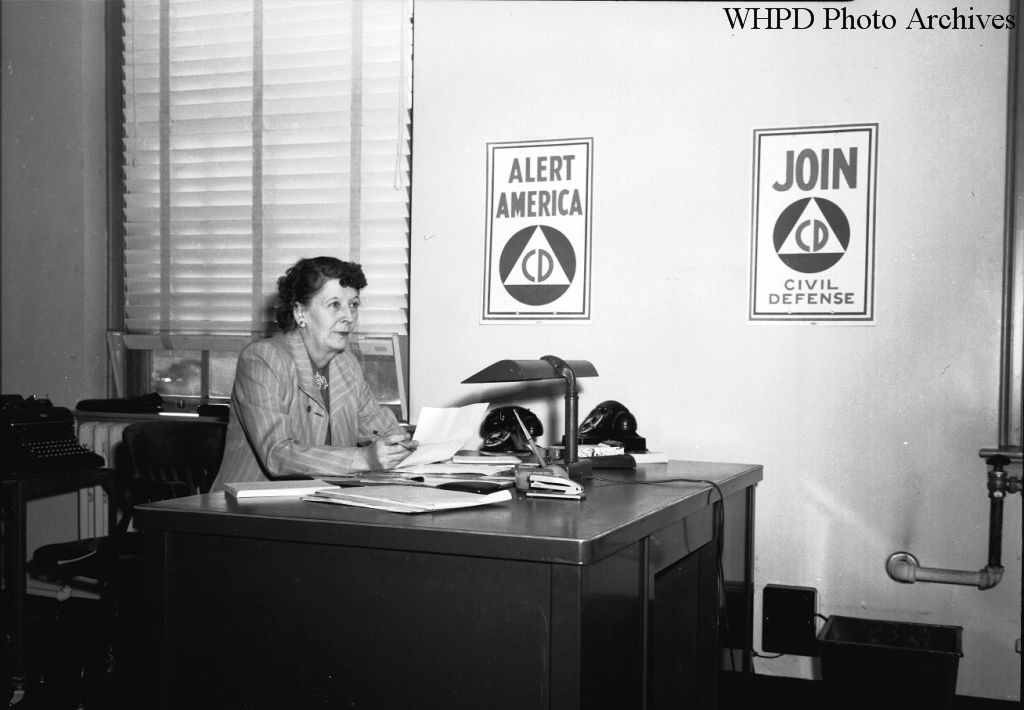 Mrs. Daisy Young, West Hartford Civil Defense Officer at Town Hall. Feb. 29, 1952.




Civil Defense display at American Legion hall in West Hartford. 1952?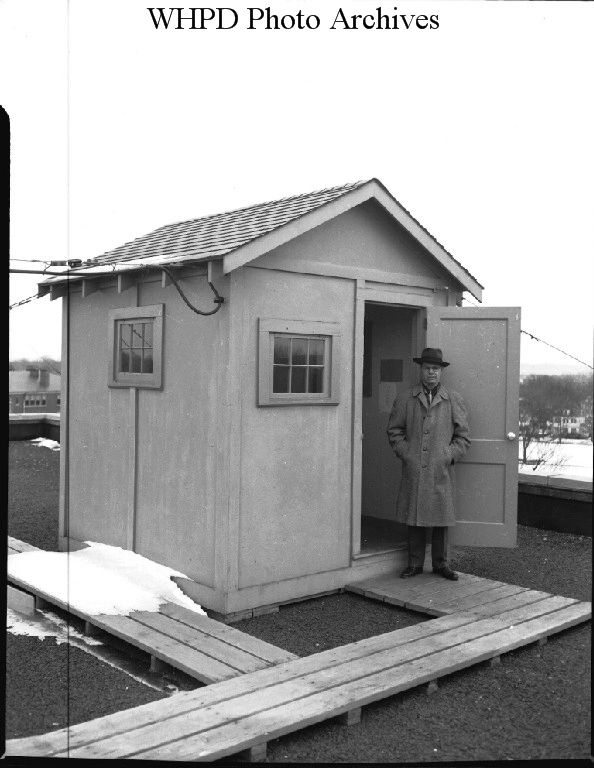 Apparently as a result of the Korean conflict a aircraft spotter program
was started for the first time since WWII in WH.  Above:  Barrows at Civil Defense Air
Spotter shack on top of West Hartford town hall, March 1, 1952.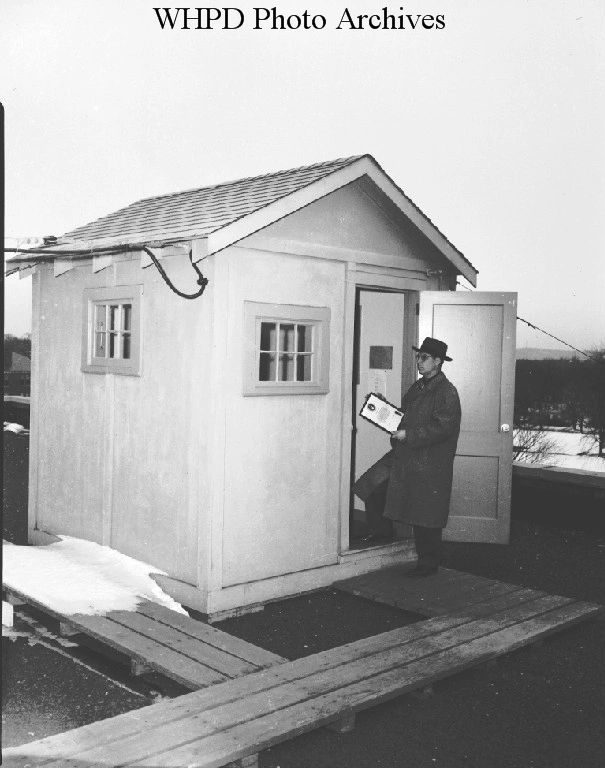 Another view of "air spotter" Barrows on town hall roof. March 1, 1952.